Law Offices of John P. Grill, PC

We are a litigation firm specializing in the representation of plaintiffs in the federal and state courts of New York, at the original and appellate levels. We concentrate in negligence and intentional tort matters against individuals, corporations and governments. Our practice encompasses all forms of litigation including:

POLICE MISCONDUCT

AUTOMOBILE RELATED NEGLIGENCE

PREMISES LIABILITY INCLUDING FALLS IN OR OUTSIDE OF BUILDINGS

CONSTRUCTION ACCIDENTS/LABOR LAW

EXPOSURE TO LEAD PAINT

MEDICAL MALPRACTICE

NEGLIGENT SECURITY

MUNICIPAL LIABILITY

LIBEL/SLANDER

ASSAULT/BATTERY

CRIMINAL DEFENSE

​MATRIMONIAL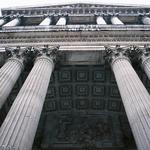 The administration of justice is the firmest pillar of government. 

George Washington 

"Injustice anywhere is a threat to justice everywhere."

Martin Luther King Jr. 

Putnam County Office:

229 Nimham Road

Carmel, N.Y. 10512

845-225-9587

Bronx County Office:

269 West 231st Street

Bronx, N.Y. 10463

917-601-5507